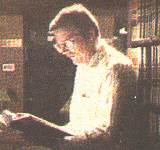 SOCIAL SCIENCES
Subject Structure
Narrower Term
CRIME
DEATH
ECONOMICS
EDUCATION
LINGUISTICS
POLITICS
PUBLIC OPINION
PUBLIC POLICY
---
Entries for SOCIAL SCIENCES

DARE: Directory in Social Sciences - Institutions, Specialists, Periodicals

Full Record

From UNESCO comes this impressive search engine capable of locating institutions, specialists, and periodicals associated with social science, peace, human rights, international law, or information about service institutions.

Handbook of Latin American Studies (HLAS Online)

Full Record


Edited by the Hispanic Division of the Library of Congress.

Making of America

Full Record


A digital library of primary sources in American social history.

Social Science Information Gateway

Full Record


This British source provides access to online social science information worldwide, and especially in the United Kingdom.