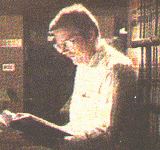 Virtual Reference Desk Abstract

The law librarians at Cornell Law Library are creating the Legal Research Encyclopedia, a comprehensive compilation of legal sources. This compilation is a topical and jurisdictional arrangement of all available formats, including print, microform, CD-ROM, Westlaw, Lexis and the Internet and includes references as well as direct links.
Gives hints on searching Westlaw, Lexis, and the Internet for state laws and international laws.

Subjects for this Item: