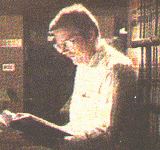 Virtual Reference Desk Abstract

This database has been established to assist researchers interested in investigating the U.S. Government documents pertaining to U.S. military personnel listed as unaccounted for as of December 1991. The title of this collection is "Correlated and Uncorrelated Information Relating to Missing Americans in Southeast Asia."

Researchers using this database can identify documents of interest by using search terms such as last names, country names, service branches, keywords, and statements such as "downed over Laos." Once identified, copies of desired documents may be obtained in two ways:

1. Microfilmed copies of the material can be sent to the researcher's local library on inter-library loan for viewing. This service is free, but materials must be returned to the Library of Congress; 2. Photocopies or microfilmed copies of desired documents can be ordered from the Library of Congress' Photoduplication Service. These copies must be paid for, but are retained by the researcher.

Subjects for this Item: